Although results didn't go Roscommon's way yesterday it was great to see the return of Football to Dr Hyde Park and the associated buzz around Roscommon town.
The stadium now has one of the best pitches in the country and Club Rossie wishes to take this opportunity to thank all our 2016 Members who helped make it possible. A large sign listing all the Gold Members who contributed to the project has been erected on the rear of the Stand.
Club Rossie also wish to thank a number of businesses for their assistance yesterday: Service Matters, for the use of their Car Park for our Gold Members – as always it is much appreciated. Thank you to "Down the Hatch" for hosting the Club Rossie Members gathering before and after the game and thank you to Club Rossie Business Member Gleeson's Townhouse and Restaurant for hosting a special gathering of Officers from all the Clubs throughout the county ahead the game.
A special sign listing all the 2016 Club Rossie Business Members has been erected at the rear of the Stand in Dr Hyde Park and an image of the sign can be viewed on this page. We would encourage all Roscommon GAA supporters to support Club Rossie Business Members in your day to day activities.
Junior Club Rossie
Well done to the large number of 2016 and 2017 Junior Club Rossie Members who braved the elements in Dr Hyde Park last Sunday to form a guard of honour for the teams. We are sure that everyone will agree that it added to atmosphere. A special mention to Micheál Greene and Cathal Guckian who were the team mascots yesterday. They ran out with the team, sat in for the team photo and presented the Match Ball to Referee Derek O'Mahony. Well done lads!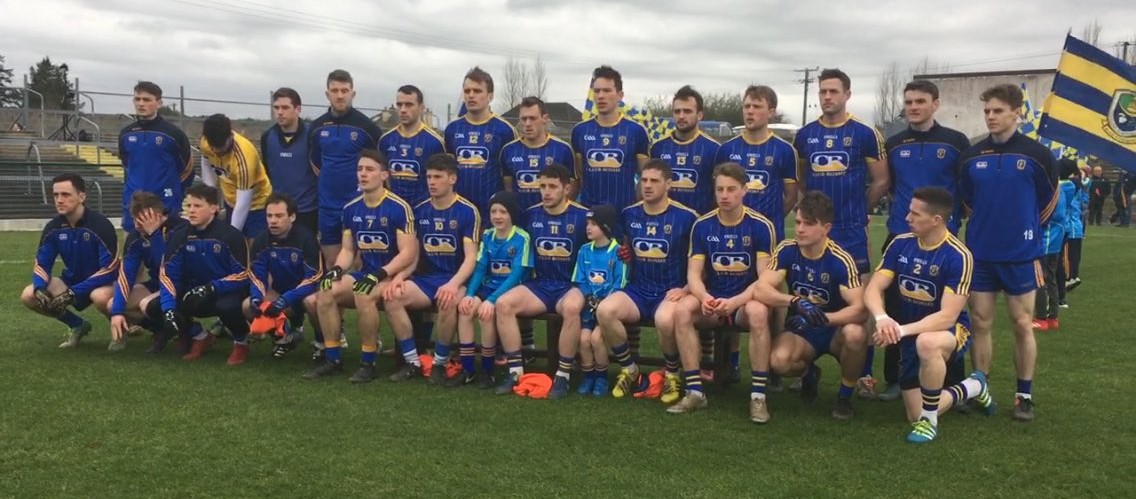 Junior Club Rossie Membership can be renewed now for just €10. Alternatively, 2016 Members who wish to renew and get a larger Roscommon GAA Team Training Top can do so for €35. All members who renew will be in with the chance of winning some great prizes including the chance to be the Roscommon Senior Football Team Mascot for one of the two remaining home Allianz League games, coaching sessions with Senior Players and much more.
New Membership, which includes the Roscommon GAA Team Training Top, a Beanie Hat, competition entries, discount Vouchers and more, starts at €50. Join or renew now via the links above or at the Roscommon GAA Office, Racecourse Road, Roscommon. The Office is open weekdays from 10am to 4pm.
Virtual Dr Hyde Park
There has been a steady flow of people submitting their most memorable moments of Dr Hyde Park to the Virtual Dr Hyde Park – check it out here. One very apt addition last week came from Roscommon Gaels man John Doorly. John's memory was of being a sixth class pupil at CBS Roscommon and his whole class being brought to Dr Hyde Park to pick stones from the pitch! Why not donate €20, publish your memories and help Roscommon GAA make more days to remember.
Congratulations
To Fiona Tully on her All-Ireland Post Primary Handball title and the St Dominics GAA actors on winning the Leiriu title at the All-Ireland Scór na nÓg Finals.