Download the new Club Rossie brochure here
Dear Roscommon Supporter,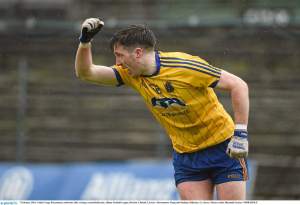 After two years of growth, Club Rossie, the commercial and fundraising arm of Roscommon GAA, continues to focus on maximising income for Gaelic Games in our County. We received strong feedback (a survey of 170 members) that you want more of your contribution going straight to Roscommon GAA rather than on merchandise so we have changed this years structure. We are committed to giving our members a great draw with some €30,000 in cash prizes up for grabs!
The focus of this year's campaign is:
1. Finance the re-development of the Hyde Park pitch – we cannot afford to lose home games for 3 key reasons – losing the benefit of home pitch for matches, losing revenue from home matches and losing business for the local community.
2. Continue to raise funds to help all our teams maximise their potential on the field. The finance we raise goes to help all codes (football, hurling and camogie) within Roscommon for both ladies and men at all age grades.
Some of Club Rossie's successes to date include:
• Delivering over €300K in sponsorship
• Organising a range of significant fundraisers for New York
• Developing Business Club Rossie into a significant resource
• Engaging our young people through Junior Club Rossie
• Starting some player welfare initiatives focussed on giving employment opportunities and career advice to our players
As a sub-group of the County Board, Club Rossie has been given responsibility for raising money for Gaelic Games in Roscommon. This facilitates officers of Roscommon GAA to devote their full energy to the promotion and administration of Gaelic Games in the county rather than acting as full time fundraisers.
Please note that the Club Rossie team is entirely made up of volunteers who don't receive any payment or expenses.
Thanks again for your support,
David O Connor, Chairman, and the Club Rossie Team
info@clubrossie.ie | 086 8399584