Journalist Niamh Towey, a member of the Club Rossie Team, caught up with Joint manager of the Men's Senior Football Team, Kevin McStay. In an exclusive interview for clubrossie.ie Kevin talks about the League, the Hyde and the upcoming battle against Kerry.
In February, Roscommon's joint manager Kevin McStay told Club Rossie that "in two or three years time we should have an extremely solid, proper Division One team" (read article here).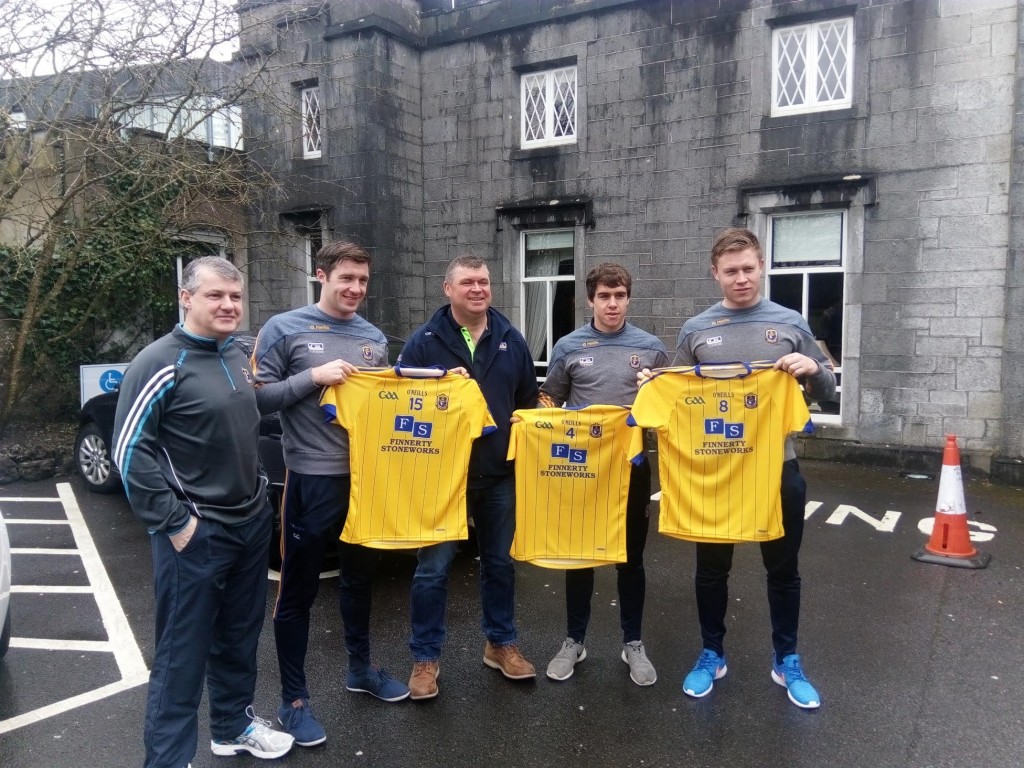 Looking at the exceptional league campaign which has played out since, it would seem they are well on their way to achieving that goal.
Speaking to Club Rossie again today, McStay acknowledged the quality of the campaign so far:
"This league has been very good to Roscommon, in three ways. One, we're secure for next year, two, we've gained a massive experience against really good teams and three, we've actually ended up in a semi-final, which ticks a box that we would have identified when we came together".
Successive wins against some of the top teams in the country – Kerry, Cork, Down and then Donegal – shone a light on what has become an imposing team, but could he have forseen this kind of success when we last spoke?
"You can never predict what it going to happen in this league, it's too tight and finely balanced, but there was definitely a strong sense that we were going to compete in those matches.
"In all the games we've played we've been right there at the wire, pressing for a result and either getting it or not getting it.
"We were very close to Monaghan and we got very close to Mayo in the end – the same goes for Dublin last weekend.
"For the ones we did win, it kind of the same story, we were carried by a point. Ok, we did beat Cork and Down convincingly and we did have a right match against Donegal… My experience of this league has been that for every match you just have to be massively competitive and see where that gets you".
Hyde Park
However, the last two months have thrown up many challenges to the team, one of the more contentious issues being Hyde Park, which was deemed unplayable last weekend.
"Home advantage is called that for a good reason. It confers advantage when you are at home. That has been well established in every sport in the world.
"When you're playing at home you have the advantage of routine, familiarity, local support and maybe the bounce of the referee. All of those things tend to go with the home team, that's just the nature of it.
"We have been denied that, more or less. Next Sunday is our eighth different venue for our eighth different match this season, which is crazy on one hand."
Does he think the situation had an impact on the result of that game against Dublin?
"I would say it has been more of a frustration, more of a distraction than a massive disadvantage. We've got on with it. Would we have preferred to have played in the Hyde? Of course we would have, but only if the Hyde was in good shape, which it definitely is not.
"So we have to take that on the chin, and stay solution focused. We could complain and whinge but that would get us nowhere. The idea is to stay solution focused and get the pitch in now to a very high standard, as quickly as possible."
"This nomadic existence we have had has to stop. We just have to get down to it now and do the work. That is obviously where Club Rossie can have a huge influence. I'm hugely encouraged by the efforts of the business people, such as Tom Finnerty who I met before the game last weekend".
Tom Finnerty of Finnerty Stoneworks was the winner of the Club Rossie Business Jersey Package and won the right to have his logo on the Roscommon jersey for the Dublin game. It is invaluable funding from businesses like his that is driving efforts to have the pitch remodelled.
"That's what is going to have to happen. People are going to have to put their shoulder to the wheel. There's a certain amount of grants but we are also going to have to get a lot of this done ourselves."
League semi-final
Looking ahead to Sunday in Croke Park, McStay says attention has not switched to the championship yet and all eyes are on Kerry in the league semi-final.
"The best way we can go into the championship is after a top performance against Kerry in the national league semi-final. Being in good form, being confident and knowing that you put in a good performance on two days in Croke Park – or one day, if that's the way it pans out – that would be perfect preparation for us going into New York."
"Our focus is very much on the league, very much on Kerry, and we prepare accordingly".
He and Fergal O'Donnell are pacing their team one game at a time, with suggestions of setting their sights on Mayo in a Connacht final firmly pushed aside.
"The idea of playing Mayo in the championship just doesn't enter our heads. It can't enter our heads. Championship is a great leveller – groups of young men will come together and for 70 minutes be inspired – and then, anything can happen.
"We won't take New York lightly. Do we expect to beat New York? Of course we do. But we will give them a lot of respect, and then we will go out and hope to beat them. That's the plan.
"Beyond that, we wouldn't even be thinking of where we're going. But the minute New York is done and dusted, then we will talk about Leitrim. Can you be upset there? Of course you can, look at last year, Sligo and Fermanagh knocked the stuffing out of Roscommon.
"We'd be very vigilant and prepare best for everybody, but it is absolutely one match at a time. Any fella that gets beyond themselves and thinks otherwise would be in for a big fall, either in terms of a result or in terms of management spotting it and dealing with it.
"No footballer can ever get ahead of themselves in the championship; it just doesn't work that way."
Support and pride in the primrose and blue has been "fantastic" so far, in particular the crowds that travelled to Killarney, Cork and Donegal, he says.
"We've gotten a huge reaction from our supporters and I'm hoping it's working both ways. We are really encouraging the team to give the supporters something to hang onto – to play with fire and passion and great pride in the Roscommon colours. We feel if we do that then the supporters will understand the efforts we're making".
Thank to Kevin for his time and support of Club Rossie and indeed the support of Fergal, the management team and all the panel.
#thebestisyettocome